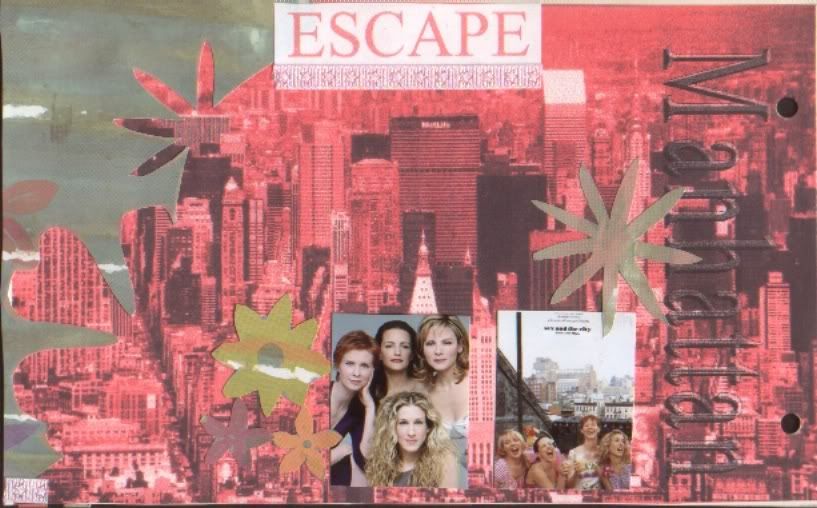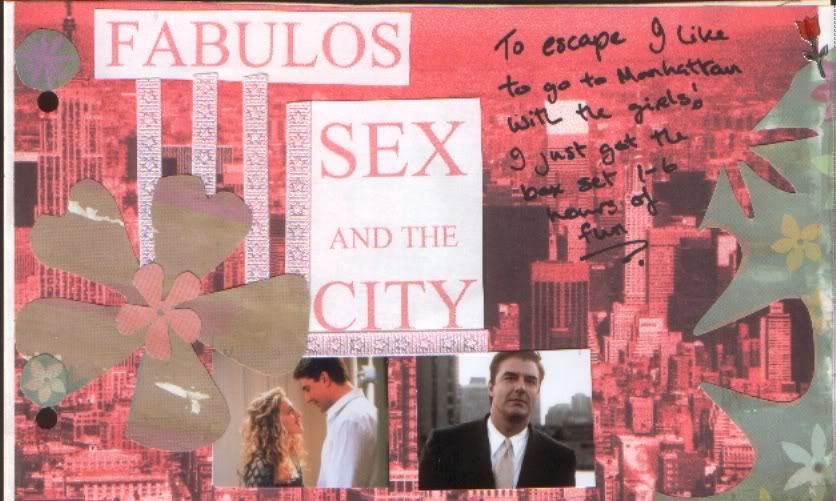 This DLO is for a challenge from the All About Eve Blog (see link on the right). its a fantastic blog the lo in the gallery are beautiful. i just found it on a UKS forum today dont know how i missed it they have a great design team. Back to the challenge its about escape,
I couldint think what I do to escape from it all but then I remembered, I like to watch satc to get away from it all now and again. Just got season 1-6 on DVD. So to escape i go to Manhattan with the girls lol. I hope they make a film. I actually printed the Manhattan sky line out in b&w but the printer decided it wanted to be pink today, and it turned out so did I.
Loved doing the challenge have decided to continue with the challenges and make a journal of them.
I did 2 dlo's tonight for all about eve. The second one is about my age shhhhhhh dont tell. I have a picture of me age 2 and one now.